World Premiere: Walther Trowal's Rotamat R85
The company Walther Trowal will be presenting its Rotamat R85, a system for coating mass-produced small parts, for the first time worldwide at PaintExpo 2022. According to the exhibitor, the new spray volume regulator further increases process reliability and coating consistency while being easier to operate.
Walther Trowal has equipped the Rotamat R85 with a mass flow sensor for coating material, providing exact measurement data that enables the spray volume to be accurately regulated to within a tenth of a gram per minute. In contrast to the systems previously in use, the controlled variable is now the flow rate of the coating material rather than the pressure in the air supply pipes.
The company explains that thanks to measurement results from the new sensor, pressure can be controlled to achieve a constant volume flow at all times. This ensures that the coating process is always carried out with the specified amount of coating and the desired coating thickness is maintained precisely and reproducibly. Another advantage is that faults can be detected immediately and therefore promptly remedied thanks to the new control system.
Hall 2, Stand 2310
Click here to open the exhibitor directory: https://www.paintexpo.de/en/exhibitors-products
Photo: Company photos Walther Trowal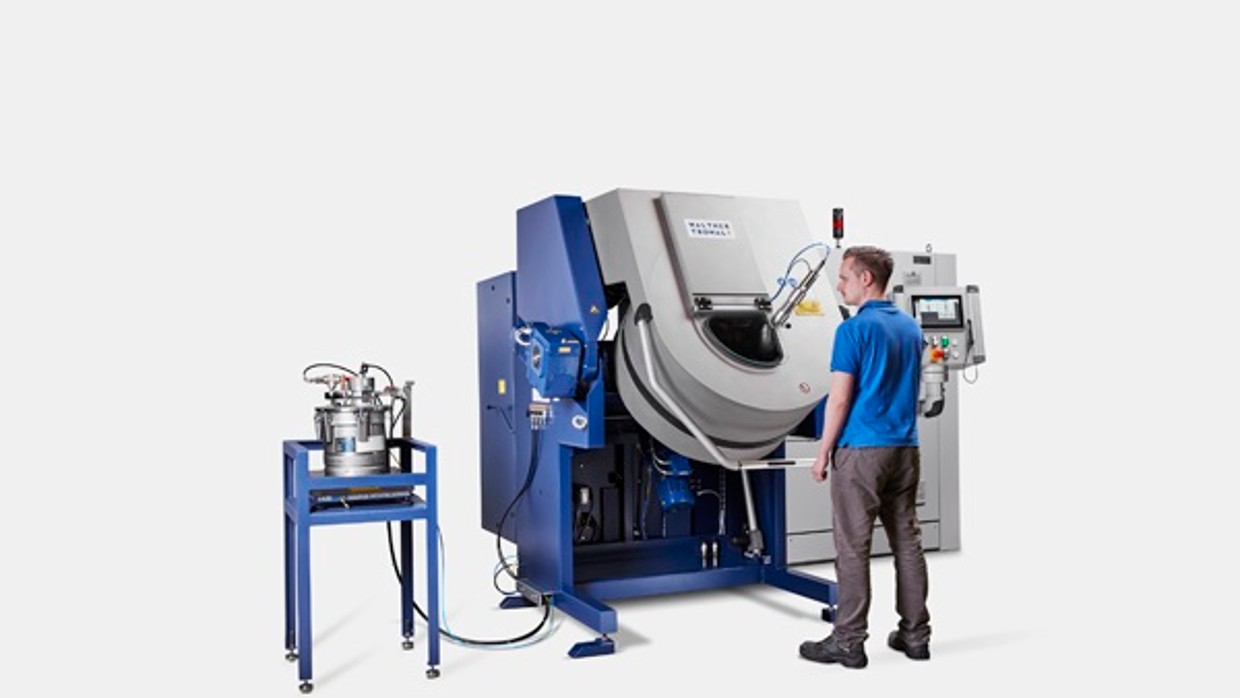 Back to all news