Versatile Solutions for the Future of Coating Technology
At PaintExpo 2022, WAGNER Industrial Solutions will be presenting applications ranging from single components to fully automated coating centres. The company will be drawing on 75 years of expertise when presenting its comprehensive system solutions for digital and automated coating processes.
Highly efficient and automated solutions such as the IPS coating centre promise to be one of the highlights of the trade fair for the coating sector. IPS offers an innovative and complete solution that consistently achieves excellent coating results over a long period of time, the company explains. Dynamic 3D coating enables precision adjustment of the guns and results in perfect automatic surface coverage with minimum powder use, WAGNER Industrial Solutions adds.
The company also has much to offer in the area of wet coatings. Its wide selection of products ranges from handguns and automatic guns for airless, aircoat and airspray applications, to high-speed rotation atomisers for automated coating using robots and lifting devices, as well as complete solutions that can be implemented immediately.
COATIFY is a web-based information and management platform that will also be presented at PaintExpo and provides reliable productivity monitoring to help optimise costs and quality. To round off its trade fair presence, the company will be offering visitors the chance to find out all about its digital services.
Hall 3, Stand 3228 / 3230 / 3328 / 3330
Click here to open the exhibitor directory: https://www.paintexpo.de/en/exhibitors-products
Photo: J. Wagner GmbH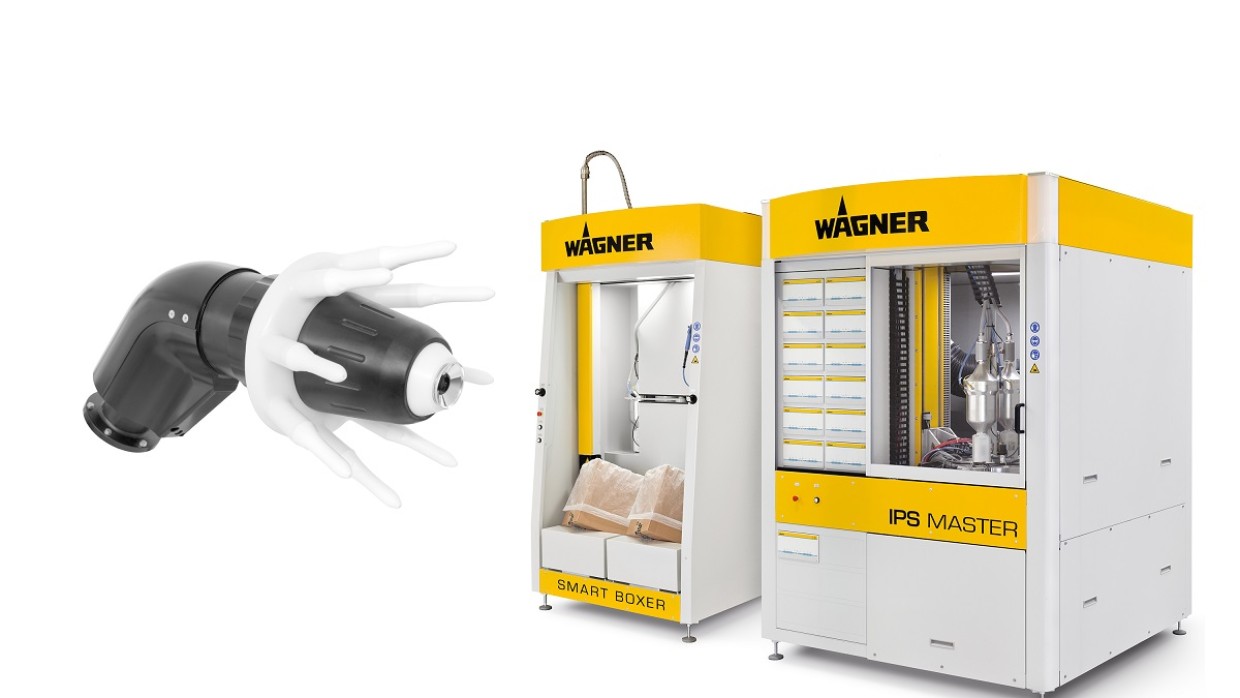 Back to all news