PaintExpo 2022: Driving Force for the Coating Technology Industry
At the 8th edition of PaintExpo from 26 to 29 April 2022 in Karlsruhe, the coating technology industry and coating service providers as well as in-house coating companies will at last be able to meet in person again to exchange information on current trends and to coordinate specific projects. Over 400 exhibitors have already registered for PaintExpo – and the world's leading trade fair for industrial coating technology will once again be inspiring the industry.
"The industry is eager to personally take part in professional exchanges at PaintExpo. We are planning with full force and in close coordination with the trade fair advisory board to hold the world's leading trade fair for industrial coating technology as a face-to-face event in Karlsruhe at the end of April. We already have a high level of registrations for PaintExpo, even in this special situation. The Who's Who of the industry will be at the trade fair to present numerous new developments that reflect the high-performance levels and innovative power of the industrial coating technology", explains Markus Geisenberger, Chief Executive Officer of Leipziger Messe. There is a constant exchange with Messe Karlsruhe as the event venue and the responsible authorities. Chief Executive Officer Markus Geisenberger adds: "Our successfully proven Safe Expo hygiene concept will enable us to offer a safe and responsible trade fair experience for all involved."
PaintExpo As a Focal Point of the Coating Technology Industry
For four days from 26 to 29 April in Karlsruhe, PaintExpo will be a focal point of the coating technology industry. Over 400 exhibitors from Germany and abroad have already registered for the coming edition of this world's leading trade fair. Across three exhibition halls, global players, market and technology leaders in the industry as well as small and medium-sized companies will be presenting their latest innovations, applications, future technologies and trends. These will cover the entire range of international products and services in the supply chain for industrial coating technology.
This year, the world's leading trade fair for industrial coating technology is again registering a high level of internationality. More than 40 per cent of exhibitors will be travelling from abroad to Karlsruhe. The majority of international exhibitors are from Italy, Turkey, Switzerland, Belgium, France and Austria. Furthermore, in addition to the regular exhibiting companies, more than 20 new exhibitors have also secured their stand spaces so far. These include Prelit from Switzerland, VERA Proje Tasarim Makine from Turkey, RD Coatings from Belgium, Mazlite from Canada and HA-TEC Automation from Germany.
Photo: image & art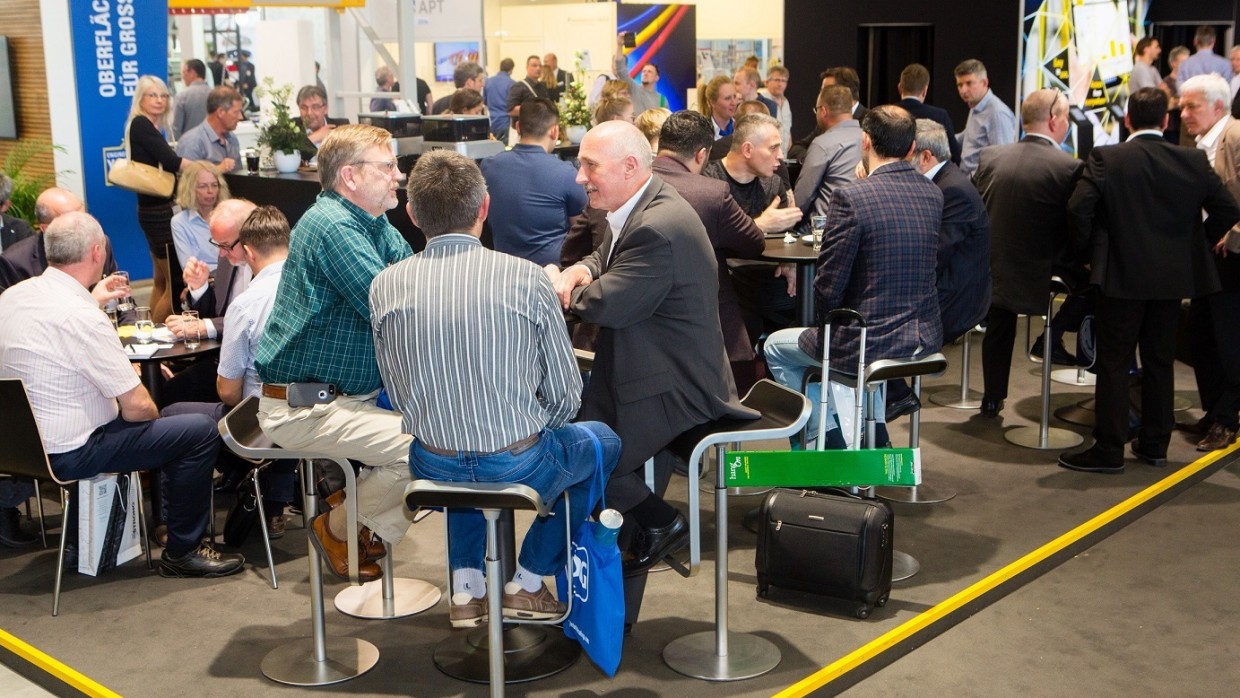 Back to all news