Outstanding Performance in Manual Powder Coating
At this year's PaintExpo, Gema Switzerland will be presenting its new Optiflex Pro series. According to the company, this series uses the newly developed PowerBoost technology that can deliver 110 kV and has the highest powder charging capacity in the powder coating industry, while ensuring the highest possible safety standard.
PowerBoost is an integrated combination of OptiSelect Pro gun, OptiStar 4.0 control and flat spray nozzle. The components newly developed and designed for PowerBoost result in a high total area output with clever fan expansion of the powder cloud. The high coating performance, precise control with the proven DVC and PCC functions and the modern nozzle range make the new OptiFlex generation the ideal solution for every application, Gema Switzerland explains.
Coaters and production managers can check productivity and maintenance data and call up configuration and system information via smartphone. Despite its high performance, the handgun is light and well-balanced as well as robust and durable, the company adds.
Hall 2, Stand 2426
Click here to open the exhibitor directory: https://www.paintexpo.de/en/exhibitors-products
Photo: Gema Switzerland GmbH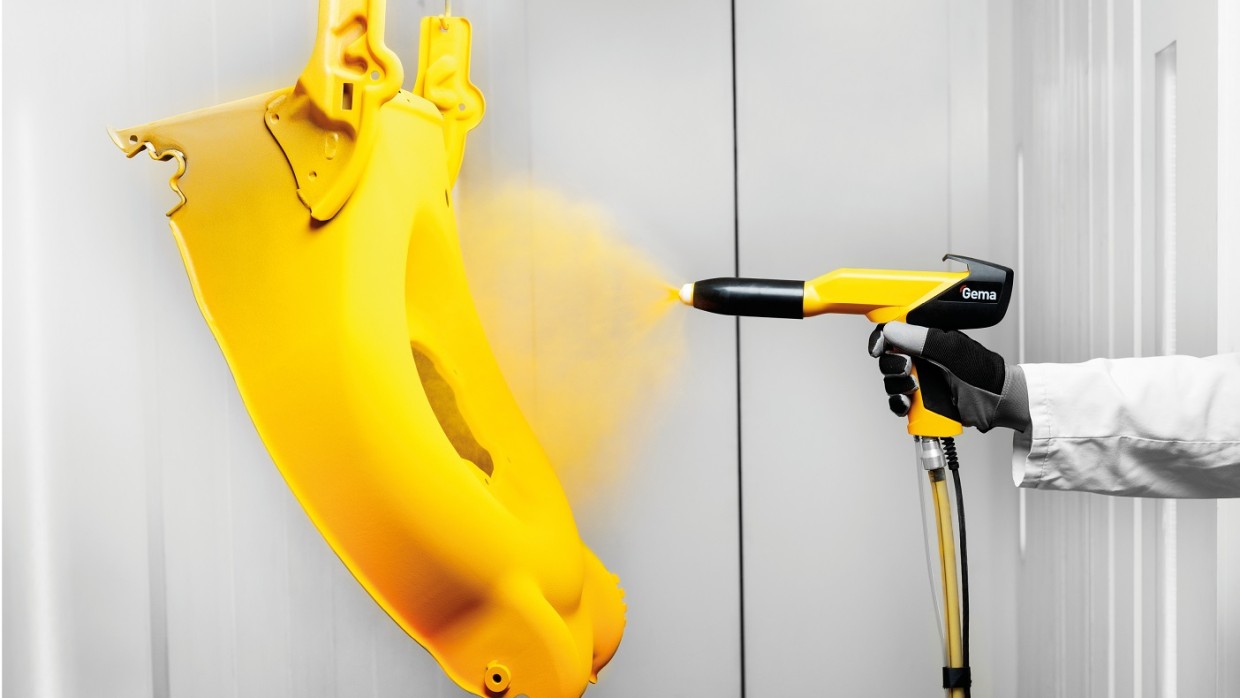 Back to all news