Intelligent Advancements in Abrasive Processes
Mirka will be showing a patent-pending industrial solution for automated sanding. The company is presenting its intelligent sander for industrial robots which is an electrical, automatised orbital sander that can be integrated into the robotic systems of OEMs. The low-maintenance device is particularly suitable for sanding processes where the work is demanding and a high level of precision is required.
Mirka also hopes to win over visitors with its new Iridium SR abrasive. Its efficient grains produce a cut and scratch pattern that is fast and easy to polish out. The abrasive is geared towards vehicle and transport manufacturing as well as the finest finishing stages of automotive refinishing and collision repair. It provides optimal results when sanding clearcoat, topcoat and special lacquers as well as composites.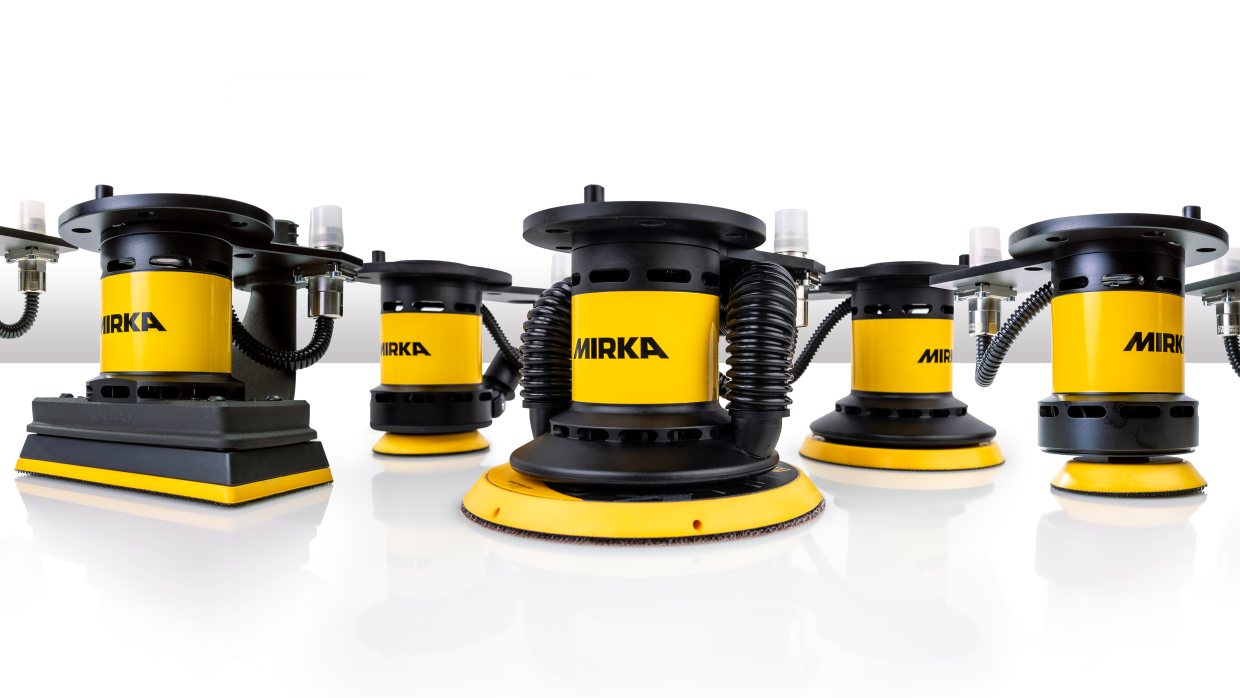 Back to all news