Exciting Evolution in Spraying Production Lines
There will also be world premiers to marvel at in the area of coating lines. For example, Ventherm is presenting its coating robot for heavy industry featuring automatic programming and 3D scanning. This new solution offers the option of scanning each unpainted surface in 3D without interrupting production in order to calculate the optimal coating route.
Finnish supplier Pekotek is focusing on flexibility. Its transportable 2-in-1 multipurpose booth lets you blast, coat and dry all in the same chamber and virtually anywhere. A mix of mobility and flexibility that is ready to use in less than 48 hours.
ASIS is positioning itself as a general contractor for automatised spraying lines. Its turnkey coating lines will therefore be taking centre stage at PaintExpo. The company will impress trade visitors with new in-house developments in application, control and process technologies as well as digitalisation and simulation.
It is also worth visiting the EBS Licher Oberflächentechnik stand. With its ACD – Automatic Colour Disposition – the company is presenting a fully automatic colour-changing station for powder coating using robots and a maximum of two guns. The system is capable of delivering between two and 20 powder coatings to the gun fully automatically.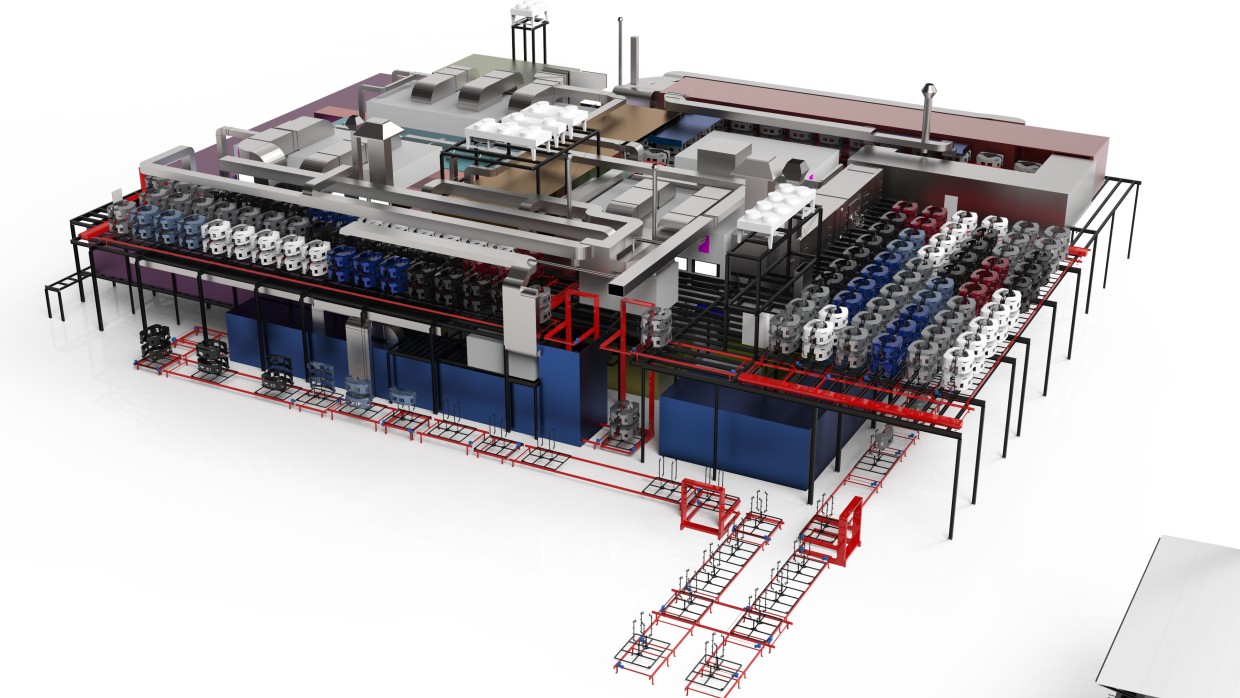 Back to all news